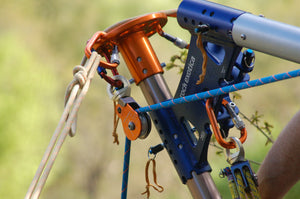 About Us
The story so far…
Since its inception in 2013, R3 Safety and Rescue has evolved as one of the UK's leading technical rescue training providers and as such, has hands-on experience and understanding of the comprehensive range of products we recommend and sell through R3 SAR GEAR.
R3 SAR GEAR was established in 2015 in response to a growing demand from our client base to provide a specialised and bespoke service in the supply of technical rescue, safety equipment and clothing for individuals and organisations involved in water, flood and rope rescue, working at height and confined space rescue.
Look no further….
The products we endorse and supply are superior, technically sophisticated and selected for their quality and performance. They have been tried and tested by our instructors, course delegates and clients and our knowledge and expertise ensures customers purchase the correct equipment for their operational requirements at a competitive price.
Located in the beautiful Dee Valley, just outside Llangollen in North Wales, R3 SAR GEAR are the UK and Ireland distributors for Rock Exotica technical equipment, WWTc throwbags and thwart bags as well as agents for WRS rafts and rescue sleds.
For further details please check out our extensive product range on our website or contact us for a free, no obligation quotation.
Have a technical question?
Please drop us an e-mail outlining the nature of your enquiry. We will endeavour to provide you with the answers you are looking for as soon as possible.